Gum Treatments
Combat Gum Disease at Just White Dental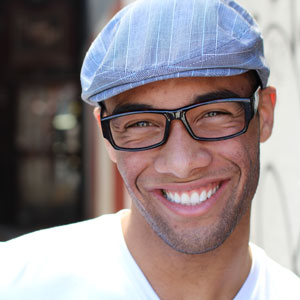 Healthy gums are an essential part of having a strong, beautiful smile in the future. Developing gum infections such as periodontitis (periodontal disease) can lead to a host of complications both inside your mouth as well as throughout the rest of your body. Fortunately, we offer prevention-based and therapeutic gum treatments to help you minimise the risk of tooth loss.
Symptoms of Gum Disease
Knowing the signs of periodontitis can help you to catch it earlier before any aggressive bone loss occurs. Some of the symptoms you may experience include gums that bleed, swelling, bad breath, massive tartar buildup, tooth sensitivity and tooth mobility.
During your checkup, we'll screen for signs of gum disease to treat them as early as possible. When caught early enough, minor gum infections such as gingivitis can be completely reversed.
The Risk to Your Body
Active gum disease allows biofilm to travel from your mouth into your circulatory system. It can lodge itself within blood vessels, even increasing the risk of complications like heart attacks and strokes. As your immune system is strained, the body has a more challenging time managing other areas of inflammation. Consequently, health problems such as diabetes, preeclampsia, erectile dysfunction and pneumonia are more likely to be severe and difficult to manage.
Treating gum disease isn't just an essential step in keeping your teeth healthy for life; it's vital to your overall wellness.
Treatments Available for Gum Disease
Depending on the severity of your gum disease, treatments may range from a series of cleanings below the gumlines to locally placed antibiotics. After thoroughly cleaning away any calcified bacterial deposits, we will place you on a stringent home care routine and maintenance cycle until symptoms are fully managed or reversed.
Book an Appointment Today!
Think you may have gingivitis? It's best to be screened for gum disease before it's too late. Contact us today to request an appointment.
Any surgical or invasive procedure carries risks. Before proceeding, you should seek a second opinion from an appropriately qualified health practitioner.

Gum Treatments West Ryde, Meadowbank,
Ryde & Denistone NSW | (02) 9807 8066