General Dentistry at Just White Dental
At our warm and friendly practice, Dr Ives Chong (Dentist) and Dr Wyndham Hui (Dentist) and our team of professionals will provide you with outstanding dental care. Offering an extensive suite of general dentistry services under one roof, you and your family can achieve and maintain optimal oral health.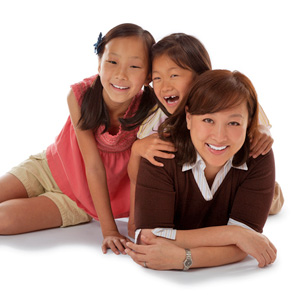 Scale and Clean/Checkups – We believe in taking a preventative approach to dental care. That's why we offer full scale and clean/checkups to keep your smile bright and healthy.
Dentures – If you have missing teeth, we can help restore the function of your smile with our various denture options.
Emergency Dental Care – Dental emergencies from toothaches to broken teeth, can happy any time of the day or night. We offer same-day appointments so that we can get you into the practice straightaway.
Extractions – While we always will seek to preserve your teeth, there are times when removal may be necessary. We provide comfortable extractions.
Fillings – If you have a cavity, it's essential that you seek care straightaway. We offer white fillings that blend in seamlessly with your teeth.
Root Canal Treatment – The primary benefit of this procedure is it can help save your tooth from needing to be pulled. We provide comfortable root canals.
Teeth Grinding – Grinding your teeth, also known as bruxism, in your sleep could damage your pearly whites. We offer an effective solution to preserve your smile.
Wisdom Teeth Removal – If you have impacted wisdom teeth, the best option is removing them. We provide sedation options to keep you comfortable throughout the procedure.
The Importance of Six-Month Checkups
We believe that identifying potential problems early on is essential to having a healthy smile for a lifetime. That's why we recommend that our patients visit Just White Dental every six months for a comprehensive dental checkup. We'll examine each of your teeth, take X-rays if necessary and provide you with a thorough cleaning. If we discover any issues, we can address them immediately. You'll leave with your teeth feeling sparkly clean and bright.
BOOK AN APPOINTMENT TODAY
Has it been a while since your last checkup? We will never judge you but instead, welcome you back for care. It's our greatest passion to help you and your entire family experience optimal oral health for a lifetime. Contact our practice today to book a visit for general dentistry West Ryde! All health funds are accepted, and we're preferred providers for HCF.

General Dentistry West Ryde, Meadowbank,
Ryde & Denistone NSW | (02) 9807 8066